Steve McGuiggan – Minnesota Mash
Today's call features the only person I know from Minnesota. Steve McGuiggan is the founder of the Minnesota Mash.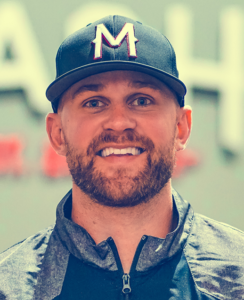 Before this call, I wasn't even sure I knew they played baseball up there. After this call, I was so impressed with everything Steve & his staff are doing up there.
I hope you enjoy this episode of Travel Ball Talk.
Links…
Play In School happens to be in the business of adding value to travel ball organizations through our mix of products & services which include…
College Recruiting Videos… Put up to date film of ALL of your players in 1 spot that organized & easy to use.
The Playbook… Provide organizational access to our course on recruiting that contains almost 5 hours of content on recruiting & communication strategy.
The Prospect Planner… Implement a proven goal setting system that will help all your player identify, track & accomplish their goals.
Travel ball organizations are taking advantage of some or all of these products & services as an inexpensive way to provide disproportionate added value for their families. Email me to set up a call to discuss.