John Rhodes – Diamond Devils
This week's guest is John Rhodes, founder of the Diamond Devils based in Charleston, South Carolina. The Diamond Devils definitely fall into the "OG" category of travel ball organizations starting up in 1999 & probably the 1st in South Carolina.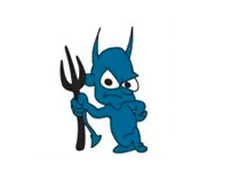 While we didn't discuss it during the recording, I want to mention that John hosts a winter camp in mid January every year. 2021 will mark the 23rd winter in a row running the camp. He'll run the camp at College of Charleston. The camp is open to the public, so if you're looking for an excuse to head to 1 of the most popular cities in the country in January, this might be the camp for you. You can find the info at DiamondDevils.org
I hope you enjoy this episode of Travel Ball Talk.
Play In School happens to be in the business of adding value to travel ball organizations through our mix of products & services which include…
Travel ball organizations are taking advantage of some or all of these products & services as an inexpensive way to provide disproportionate added value for their families. Email me to set up a call to discuss.