Bob Rikeman & Matt Gerber – Scorpions Baseball
Way back on Episode 1 of Travel Ball Talk we spoke with Bob Rikeman, owner of the Scorpions. You can listen to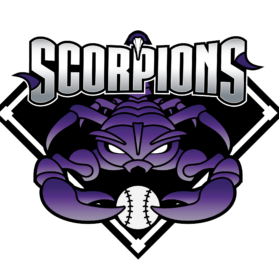 that episode at www.playinschool.com/rikeman. It was on that call where Bob announced to the world that the Scorpions were officially putting their money where their mouth is by committing to the development of their ball players. They did this by drastically altering how they (and most travel ball orgs) schedule their summer season. They played in exactly zero events during the month of June. Instead, every single week players were put up in dorms, ate in cafeterias and spent their days practicing baseball the Scorpions way.
Today we are catching back up Bob & Matt Gerber, Scorps Director of Baseball, to find out if their experiment worked.
As with every conversation I have with these guys, I think you can feel the intensity in their voices. There is a passion & competitiveness that is contagious.
I hope you enjoy this episode of Travel Ball Talk.
Links…
Play In School happens to be in the business of adding value to travel ball organizations through our mix of products & services which include…
Travel ball organizations are taking advantage of some or all of these products & services as an inexpensive way to provide disproportionate added value for their families. Email me to set up a call to discuss.